The toilet is one of the plumbing fixtures that can cause a nightmare to a majority of homeowners. Imagine that your friends are on their way, and while preparing to ensure everything is perfect, you notice that the toilet is clogged. This can be downright frustrating! However, it is not the time to despair, as there are some tips to handle such a situation quickly and efficiently. Therefore, a clogged toilet should be nothing to cry about after reading this post. Here are some of the tips to bear in mind when the toilet has clogged.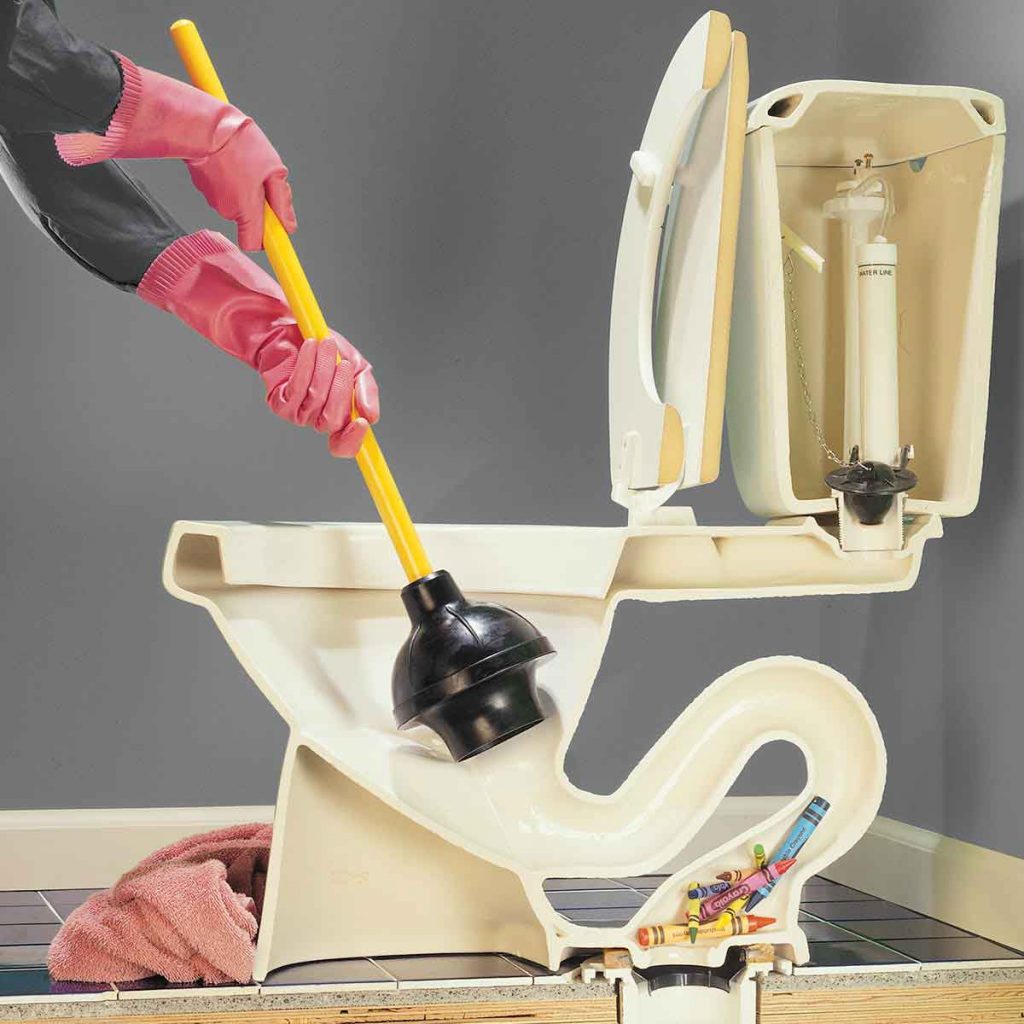 Call a professional plumber!
When the toilet is clogged or malfunctions, contact a professional plumber is the safest method. This is simply the most reliable way for unclogging a stubborn lavatory. An emergency plumber near you should be able to get you out of this awkward situation just before your friends knock on the door. The plumbers are equipped with different equipment and skilled, ensuring fast and efficient assistance. In most instances, attempting to repair the toilet by yourself can result in further damage. Therefore, always make sure you contact a plumber who can help in such situations.
Use a plunger if you suspect air seal
In some situations, airlock could be the reason you are experiencing a clogged toilet. Therefore, a plunger with a flange works best to unclog the toilet. Do not use the flat plungers, as these are best for a shower and for use on the drains. Pump the plunger up and down forcefully while maintaining the seal. If the clog is not loosened after repeatedly trying the above procedures, this means that you need an advanced method for unclogging the toilet. Call a plumber for assistance.
Use of wet/dry vacuum
Using a vacuum is another approach when you need to unclog a toilet. This requires some safety precautions as you might shock yourself. You should not make use of the regular vacuum as this can ruin the vacuum. Ensure you put on the safety gloves and hold the vacuum firmly ensuring the hose is in place.  The objective is to make sure the vacuum has created enough suction so that the clog is pulled out. After using the vacuum, clean and sanitize it appropriately.
When you are experiencing a clogged toilet, a plumber is most likely a reliable solution. Remember that a full-service plumber should handle other plumbing issues ensuring proper flow. At A 2 Z Plumbing Services El Segundo, we provide toilet unclogging, repair, and installation of new toilets. So contact us today.